Format

expect something different

Your contributions and insights will shape both days, which will feature impromptu talks and discussions led by attendees, plus a few surprises.

Bring your heartaches and triumphs. We need to hear from you.

Very intentionally at Brio, there are no sponsors. This is a personal event about business.

Strongly consider staying in Dublin April 8 to 14 for Ship Week and pick up a discounted joint ticket with Úll.
Recommendations

what's been said about Brio:

"This is the conference I'm most excited about this year." — Mikeal Rogers

"I feel like Paul and Adam made a conference just for me." — Jan Lehnardt

"Most amazing idea for a conference ever."
— Paul Breitzmann

"Brio is going to be fabulous, why haven't you already bought a ticket?!" — Matthew Bergman
Details

venue & hotel.

We will be staying at the Fitzwilliam Hotel in central Dublin, across from St. Stephen's Green.

Our event venue for Brio will be The Round Room at the Mansion House.
Talks

idealism, new acquaintances, and a little pragmatism among friends

We'll hear inspiring, mind-opening talks from:
Amber Case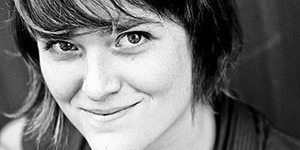 Cyborg anthropologist and interface humanist Amber Case has been called one of the Most Influential Women in Technology.
Amber is a light of genuine passion and humble curiosity. Her insights on the intersection of people and technology have riveted conference audiences worldwide. Her thoughts on people and business are equally inspiring.
Jan Lehnardt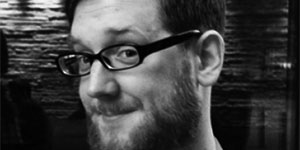 "Dissatisfied with the status-quo" reads Jan's self-penned bio.
Fittingly called "the nicest person in Open Source" by someone who'd know, Jan is the organizer of JSConf EU and one of the authors of CouchDB.
Jan is a man of visible convictions and immense love.
Diana Kimball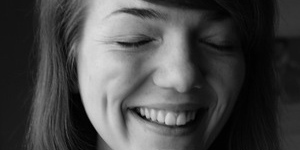 Some people start things. Diana starts things that start something inside of you.
Founder of the /mentoring movement, Diana is a professional enthusiast and expert novice who's ever experimenting with what work and joy look like for natives of the Internet.
You're just gonna <3 her so much.
Boaz Sender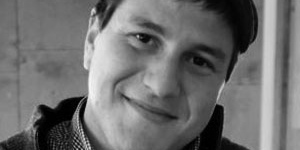 Boaz founded one of the Internet's most respected Open Web technology companies, Bocoup.
Anyone who's met Boaz knows he exudes warmth and hospitality. He's also a sharp-minded entrepreneur and deep thinker. If you haven't read his moving post about his hero and mentor, you owe it to yourself.
Photo courtesy of Ben Alman
Zach Holman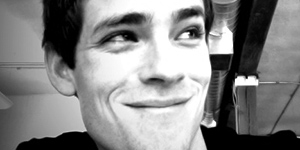 As one of the earliest GitHub employees, Zach has a unique vantage point from which to describe the decisions along the way that have made GitHub what it is—namely, a great example of a large and fast-growing organization that fits the spirit of Brio.
Zach's never afraid to say what he thinks—and we're eager to hear it.
Andy Baio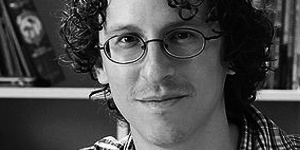 It's not really an exaggeration to call Andy Baio an Internet folk legend.
Andy's most recently known as XOXO organizer and former Kickstarter CTO, but his blog has long been a leading Internet culture publication, sparking revolutions and memes for a decade.
He's been pondering "independence" and "freedom". He's ready to speak his mind.
Christina Xu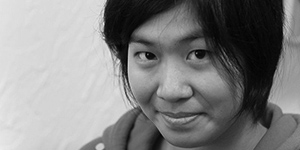 Christina is Chancellor at The Institute on Higher Awesome Studies, ROFLCon Co-founder, and Trustee at The Awesome Foundation, a distributed network of local chapters giving $1,000 grants to projects deemed "awesome".
She also helps run Breadpig, an uncorporation that aims to make the world suck less and does interesting (good) things with its profits.
Mikeal Rogers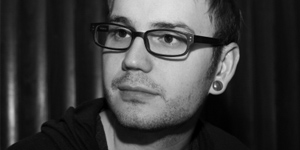 You probably know Mikeal as an influential Node.js developer and innovative conference organizer. He's much more.
Mikeal's a deeply integrated thinker and writer who has a knack for gnawing on a topic and producing valuable insight—always from the perspective of putting people and organic community ahead of everything else.
Schedule
9 April
08.00a
Hosted breakfast
10.00a
Intro
10.30a
Session 1
11.30a
Break
12.00p
Session 2
1.00p
Lunch
2.30p
Session 3
3.30p
Break
4.00p
Session 4
5.00p
Outro
6.00p
Optional, ticketed dinners
9.30p
Storytelling
10 April
10.00a
Intro
10.30a
Session 1
11.30a
Break
12.00p
Session 2
1.00p
Lunch
2.30p
Session 3
3.30p
Break
4.00p
Session 4
5.00p
Closing
6.00p
Goodbye
Casual gathering at a pub that evening.